What is a Guitalele and should I buy one?
A Guitalele is described by many as something of a hybrid instrument, bridging that gap between a ukulele and a guitar. I would argue that this description perhaps does it a disservice and it is very much a distinctive sounding instrument in its own right! It has 6 strings, and typically a scale length which is the same as a baritone ukulele and is commonly tuned like a guitar transposed up to 'A' – basically like playing a guitar with a capo on the 5th fret.
At GNUF earlier in May, some uke players that I spoke to said that they found the idea of playing 6 strings a bit scary / intimidating – but, you need not be afraid! Essentially, the skills that you build up as a ukulele player are certainly transferrable to a 6 string instrument – to begin with it is basically a case of learning different chord shapes and familiarising yourself with both them and the fact that you have 2 extra strings to work with.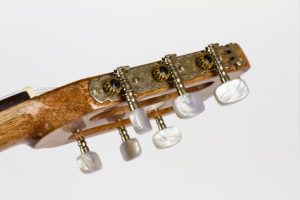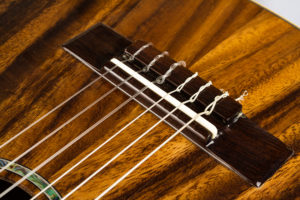 For Guitar players
If you're a guitar player and wondering what the fuss is about, I would urge you to give a guitalele a go. They have a wonderfully, unique sound and of course offer the portability that a standard sized guitar does not give you. My guitalele has accompanied me on numerous trips, and if you're after a travel guitar then a guitalele could be just what you're looking for 🙂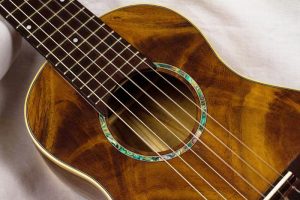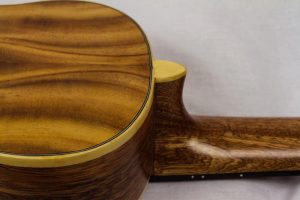 Here's a video from last Summer of me playing my Noah Guitalele in a cave, whilst on holiday in France.
The Noah Guitalele
After a successful introduction to the Noah range in 2017, the Noah Guitalele is back in stock and now available with a cutaway and choice of finish – satin or gloss – for £319.