Say hello to some new additions to the Noah range 🙂
The workshop has been a busy place these past few months with more ukuleles being made, including some new models for 2019. After the changes to CITES laws, we are no longer making the Rosewood Spruce series, and so decided to fill the void by adding some new models.
Noah Classic Sunburst (tenor)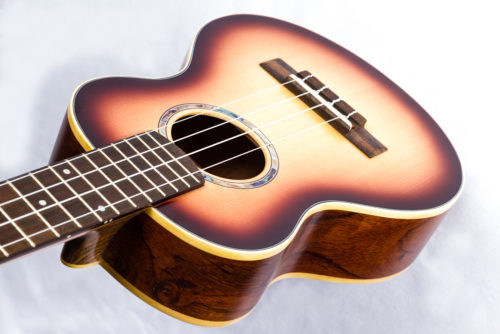 The Noah Classic Sunburst is a new all-solid tenor ukulele, which offers something different from the other tenors in the Noah range. It has a beautiful slotted headstock, a wider neck (38mm nut) and a slightly wider body shape, with more pronounced lower and upper bouts. This all helps to create an instrument which feels very comfortable to play, and produces a lovely, warm resonant sound. All of this for £249, including a soft padded case and UK delivery.
Noah Electro Mahogany Tenor (with slotted headstock)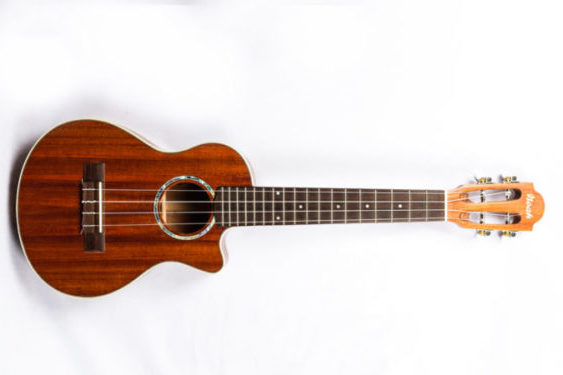 This is a slight variation on the popular Noah Electro Mahogany – it's essentially the same as before but with the addition of a slotted headstock and a wider neck (38mm nut). This ukulele sounds great both acoustically and plugged in, and represents great value at £299, including a soft padded case and UK delivery.
Noah Heritage Series (Soprano)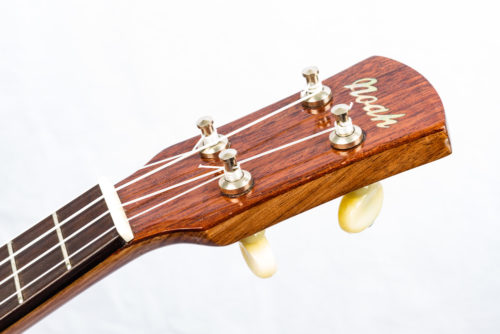 The Noah Heritage Series is a new addition to the range of Soprano ukuleles currently available. It has a classic wood combination of Mahogany back and sides, with a Spruce top and this gives it a great projection and exactly the kind of sound that you look for from a Soprano ukulele. The friction tuners work really well, and make for a more traditional look. We have only made a small number of these and they are available for £199, including a soft padded case and UK delivery.
If you have any questions about any of these new models, then you can email matt@noahukuleles.com