Another weekend, and another long journey in the car to another ukulele festival! This time I was at the first ever Ukulele Festival of Wales in the lovely Gower Heritage Centre. Luckily the traffic was kind to me and I arrived in good time and set up my stall inside the Heritage Centre. Next to me were Keith and Traci from Straps for Chords – they make beautiful handmade leather straps for ukuleles and are really worth checking out.
It was great to meet them both and it will be good to see them again in a couple of weeks at the Spa Strummers Festival at Warwick Racecourse on July 9th.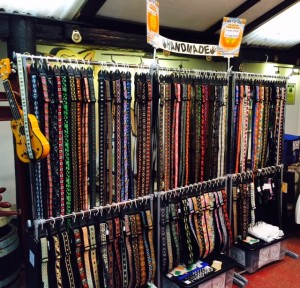 It was also great to have fantastic artists such as Michael Adcock (who actually owns a Noah Uke!), Peter Moss and Matt Hicks pop over to the stall, try out some Noahs and wow us with their playing!
All in all, another great uke fest and a very enjoyable day out! Next up I have a very rare Saturday off next weekend and then off to the Rye Ukulele Festival on Sunday July 3rd!